Buying & Selling Gold
Buying & Selling Gold
Get a 30% Bonus!
Sell your diamonds and gold to Fox Fine Jewelry for cash, or trade in your gold for 30% extra for store credit. For example, if you have $1,000 of gold to sell, you could have $1,300 in store credit!
Fox Fine Jewelry also purchases diamonds.
Sell your gold and your diamonds to Fox. We offer more than other diamond buyers because we use them in our workshop. We buy larger sapphires, rubies, emeralds, tanzanite and opals. We don't purchase small, low quality diamonds or smaller colored gemstones. Please note that an I.D. is required for all sales and all sales are final.
If you don't want to sell your gold, consider redesigning it. We also consign a few select pieces. This jewelry is usually vintage or antique jewelry, or recently purchased jewelry that is still in fashion and of good quality.
Do you have jewelry or diamonds that you think might be rare or valuable? Did you receive jewelry from an estate? You may want a verbal appraisal to find out the value.
Items we purchase:
diamonds, all sizes and shapes
gold and platinum jewelry
gold watches
gold coins
dental fillings, teeth, bridges and crowns
silver tea sets and silverware
Not sure what you've got? Bring it down to Fox Fine Jewelry in Ventura. We'll give you cash for gold!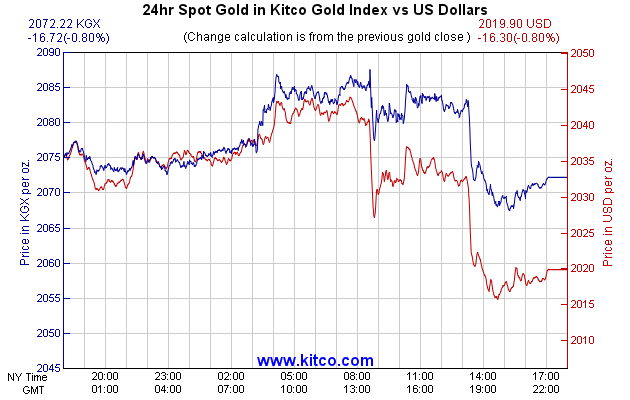 Please refresh the page to update the live price of gold in real time.
Source: www.kitco.com